Lashes
Eyelashes are considered a woman's Signature, as lashes Command Attention, and sends Unspoken Messages. At Flutter, we have more that ONE Lash option available for our Lash Lovers…Eyelash Extensions, our European Lash Lift, Lash Strips & our Vegan Lash Tint!
Eyelash Extensions are the eyes perfect accessory and is suitable for ANYONE…it is simply a "singular" lash adhered (by our Experienced & Licensed Lash Professional) to EACH of your natural lashes using a Medical-grade (FDA Regulated, Formaldeyhde-Free) Lash Adhesive. These lashes are undetectable, and can be worn for years WITHOUT damage to your Natural lashes. Monthly maintenance (Touch Up's) will be required, as "some" of your Natural lashes shed every 20-30 days in cycles…as such, Extensions will need to be applied to the "New" growth. Depending on your desires and overall look, we customize your lashes to enhance your eyes. We use Silk or Mink lashes in various Lengths & Curls…No Mascara needed.
Dr. Oz talks about lashes for women OVER 30: "One of the best ways to keep your face looking young is by making your eyes "POP" and really stand out." Women of all ages are taking advantage of how the extensions "Soften" & "Open your eyes", not to mention waking up every day, already looking made up…who says you can't have it ALL!!!
European Lash Lift…Let's be honest…Extensions are not for everyone! As a matter of fact, unlike the Cookie-Cutter Competition, we will advise our Ladies as the BEST Lash solution that is applicable to their lifestyle and to achieve that Sultry, Dramatic Look…even with your own Natural babies! Our Lash Lift, LIFTS & LENGTHENS your natural lashes from the root, using a specialized European Lash Softening Agent. There is NO maintenance required…However…You CANNOT wet your lashes for 24 hours as this WILL affect the outcome of the Lift! This lasts 2-3 Months!
Lash Strips are a quick and temporary Lash alternative readily available for any event you may have. Lasting one day, it is applied using a temporary Lash adhesive that allows for removal at the end of the day.
Vegan Lash Tint…is perfect for the individual that would like to make their lashes Black without or in addition to the use of Mascara. Our product is a vegan Tint made specifically for those delicate hairs, and fades after 4-6wks. This product can be done alone & paired with the Lash Lift.
For years celebrities, actors, models, and entertainers have been keeping these options to their AMAZING Lashes a secret…Well, the secret is out! Become Noticed…Flutter Your Lashes!!
We take your lashes seriously, as our EXPERIENCED Lash Technicians are "Licensed & Trained" (8+ Yrs) through one of the most Highly-recognized International Lash Companies, in ADDITION to a Cosmetology License . It is in YOUR best interest to be aware of Nail Technicians, Salons, or Spas that offer ANY of these services without the proper Lash License (in addition, to their Cosmetology or Esthetician License) through a U.S Licensed Lash Training Company…so ask to see it. Want to see our quality of work?! Check out the FLUTTER Facebook or Instagram Page for Before/After Pictures: (Flutter Lash & Beauty Boutique)!
* Natural Lash Enhancement Services: Lash Extensions not for you? Check out our Lash Services to enhance your Natural Lashes.
* Lash Lift: Perfect for the ACTIVE, NO MAINTENANCE Gal! Also, great for TEENS! (Lasts 2-3 Months) $100.00 – ADULTS OR $90.00 – TEENS (12yr-16yr) (1hr; 15min-30min)
* Lash Tint: Desire a Mascara-look without the mess? Add our Vegan-based Lash Tint. $35.00 (20min)
* Temporary Lashes: Just for Tonight – "Extra Flair"…Lash Strip for the day. $10.00
* Semi-Permanent Eyelash Extensions: Price is based solely on "Style", not "Amount" of lashes. Every Top lash is enhanced in a "Full Set".
Wispy – (Ultra Natural, Partial Set…Not sure Lash Extensions are for you?) $85.00
Natural – (Natural, Dark & Wispy. 1 Lash on EACH of your Natural Lashes) $125.00 – SILK OR $215.00 – MINK (1hr; 15min)
Whispy Volume – (A little more than a Natural look, with a Whispy Volume) $145.00 – SILK OR $245.00 – MINK (1hr; 30min)
Voluminous – (Fuller Lashes) $165.00 – SILK OR $265.00 – MINK (2hr)
Glamour – (Fullest Volume) $225.00 – SILK OR $325.00 – MINK (2hr; 30min)
Bottom Lashes – Bottom Lashes are extended to enhance your eyes. $50.00 (30min)
* Fill In: 30 – 45 minute Application of Lashes to new growth, within 2-3 Weeks. (You should have 50% of Extenions remaining @ the time of Fill)
Natural: $30.00(wkly), $55.00(2wk), $65.00(3wk)
Voluminous: $36.00(wkly), $65.00(2wk), $75.00(3wk)
Glamour: $41.00(wkly), $75.00(2wk), $85.00(3wk)
**For every week AFTER the recommended time frame, it is an additional $10.00 OR Less than 40%–No Lashes remaining will require a Purchased Full Set.
* Lash Removal: $30.00 (If it applied by us), $45.oo (If by another Lash place)
*****PLEASE BE ADVISED: There is a 12Hr Cancellation policy in place. Should you cancel within 12hr, 50% of the Services booked will be charged. However, if you Reschedule within 24hrs of the original booked appt, the Cancellation Fee will be applied to your New Rescheduled Appointment. ****Refunds are NOT extended upon completion of Services.
Press Play to Watch How It's Done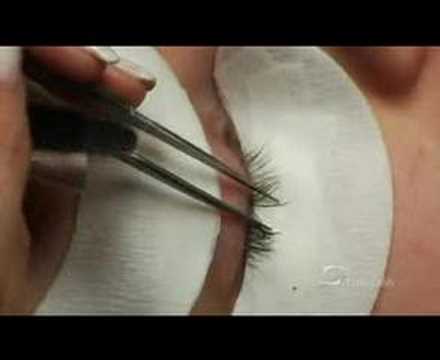 For FAQ, Click Button below ….